From 30th September to 10th October, a group of 22 pupils of the Ratsgymnasium and two teachers, Mrs. Schütze and Mrs. May went to Abingdon near Oxford. After a long journey we arrived at St Helen's coach park in the evening, where our host families were already waiting. I think all of us were a bit excited to see their exchange partners for the first time, but there was no reason to be worried.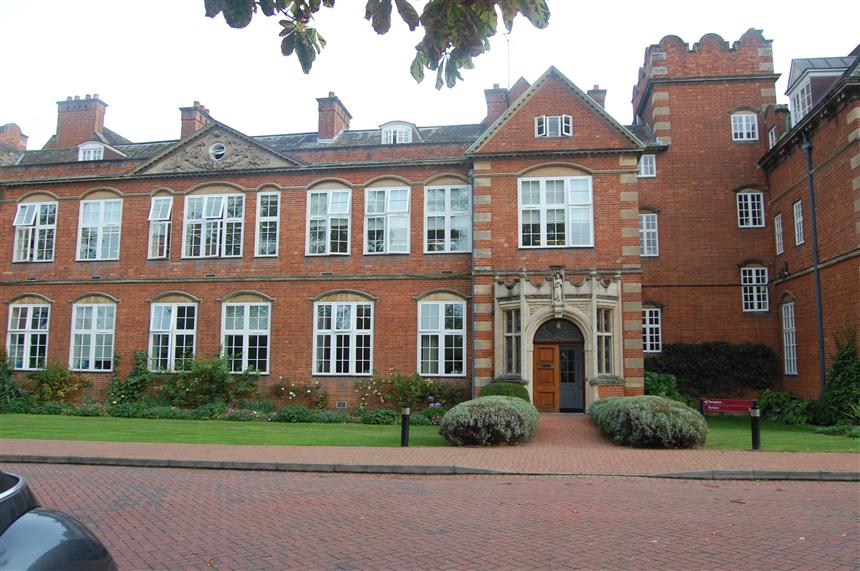 This year only three girls were able to be at St Helen's because only three girls of that year group had chosen German. The other four girls had partners from Abingdon School. On the first real day in school Mrs. Schütze showed us the School of St Helen and St Katherine. It is much bigger than the Ratsgymnasium! There are many different buildings, the chapel, the cafeteria, the upper school common room, the sports centre with two gyms and a fitness studio, a library, a science building and the school buildings with the Assembly Hall, the Old School Hall, a little theatre, rooms for music and ballet lessons and, of course, the classrooms. Moreover, St Helen's has some fields for Lacrosse.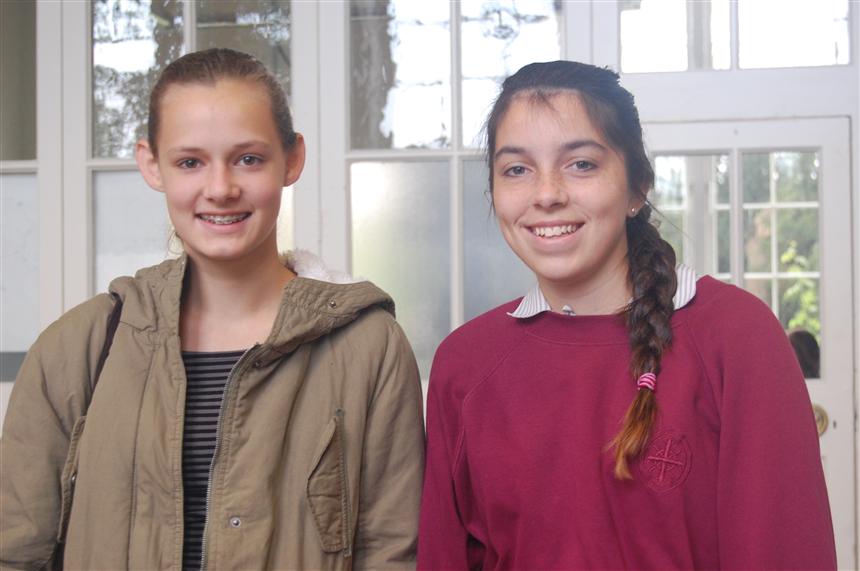 School life at St Helen's is very different from our school life in Germany. Firstly, the girls (there are only girls) have to wear a school uniform (a grey skirt, a blouse and a dark red pullover). Most of the pupils think they are ok because no girl can be judged by her clothes and no girl wastes her time choosing what to wear. Moreover, the school day begins at 8:50 am, sometimes with Assembly, and ends at 4:10 pm. Lessons start late because many girls have a very long journey. At 12:00 there is a long break for lunch. Usually the girls have a hot meal in the cafeteria, but currently a new kitchen area is being built, so everyone has to bring a packed lunch.
Of course we had more programme apart from the school days with our partners. We visited Portsmouth, where we went on the HMS Victory, Lord Nelson's ship in the battle of Trafalgar, on the HMS Warrior, which was the first iron-clad ship of the Royal Navy and to a museum about the Battle of Trafalgar. In Oxford we visited Keble College, Christ Church College and the Natural History Museum. In Stratford we visited Shakespeare's birthplace and after this we went to Warwick Castle. In every town we had some free time for shopping and other things.
We also learned a lot about English family life. At the weekend we had a great time with our host families; some went to London or they did something typically British and I think everyone really enjoyed the stay and the time in the families.
I´m looking forward to next February, when our exchange partners will be here in Bielefeld!
Paula Brune