My stay in England was one of the most wonderful times in my life.To begin with, we had a very long but funny journey to the ferry in Calais. When we were getting closer to the English coast, the White Cliffs of Dover impressed me a lot.
On our arrival at the School of St Helen and St Katharine, the host families and our exchange partners gave us a very friendly welcome and we Germans couldn't wait to see the houses where we were going to stay. At our host families' houses we could all relax and recover from the trip.
On the first day at school two St Helen's girls took us on a guided tour around the school. They showed us some of the many rooms, for example the theatre, the library, the dance studio, the music rooms for private music lessons, the kitchens and the gym. They have so many possibilities for activities and creative workshops in the old, beautiful building. I've never seen a school like this in Germany before and the whole site impressed me a lot.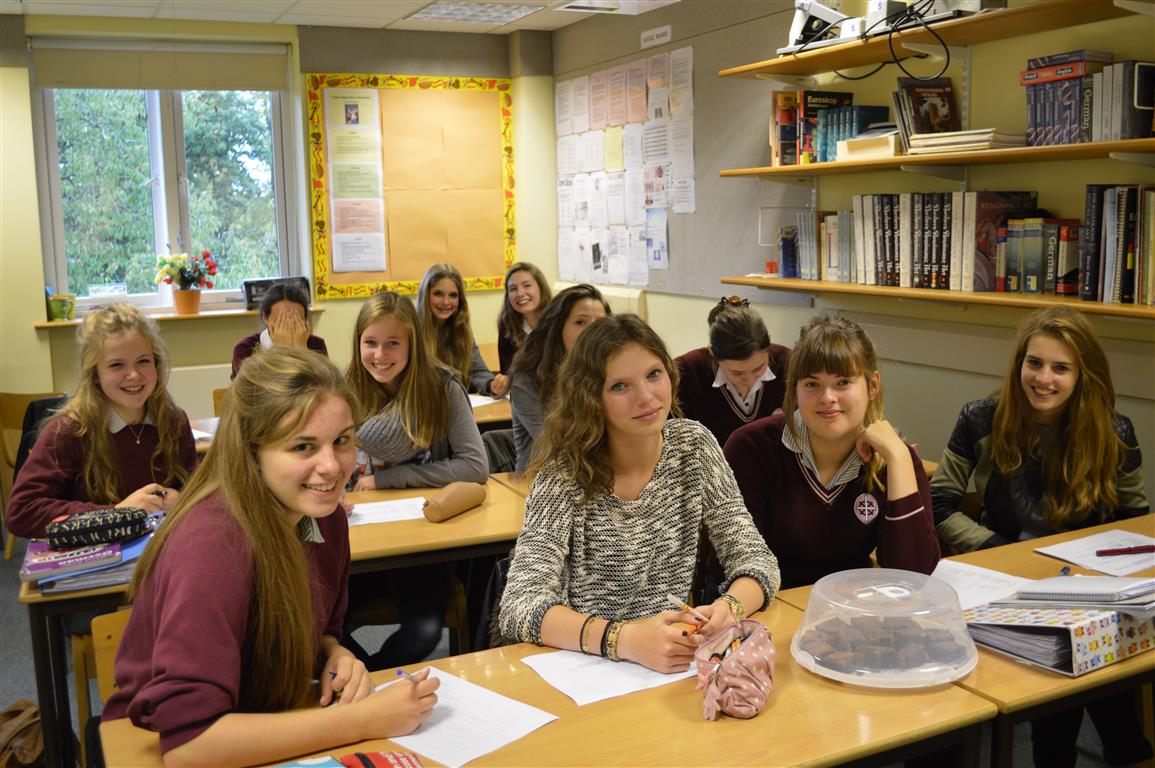 It was amazing to take part in the lessons, but unfortunately the inspectors were in school during the time we were in Abingdon, so we sometimes had to do some other activities than St Helen's had planned for us. But we all enjoyed the German lessons because we laughed together a lot. The girls have to wear school uniforms and they were very jealous that we can wear our normal clothes at school.
I loved the trips we went on with our teachers. We went to Oxford three times, walked along the beautiful meadows on the Thames and went shopping. We also visited two wonderful, old colleges and the Natural History Museum. In Portsmouth we had a tour around the HMS Victory and the HMS Warrior, two very old ships. In Stratford we got a great talk about Shakespeare at his birthplace, and we had an exciting quiz about his whole life.
At the weekend we had some free time in our families and we all enjoyed the time with our exchange partners. Some of us visited London, some of us went to other great cities or took part in the lives of truly English people.
I was very sad when we had to leave. During these ten days we experienced so much and we all loved our exchange partners and families a lot. Just like everyone else I am very happy to have had the chance of taking part in the exchange. Now I am really looking forward to seeing my English friends again in February!
Luisa Zöllner