We were all very excited when we left Bielefeld for our journey to Abingdon. We were 29 pupils and 2 teachers, Ms Schütze and Mr Topp, who were all looking forward to a great time in England.
We had a very nice and funny journey and we got a very hearty welcome by our host families when we arrived at the car park of the School of St. Helen and St. Katherine, and then we were able to spend our first evening with our English exchange partners.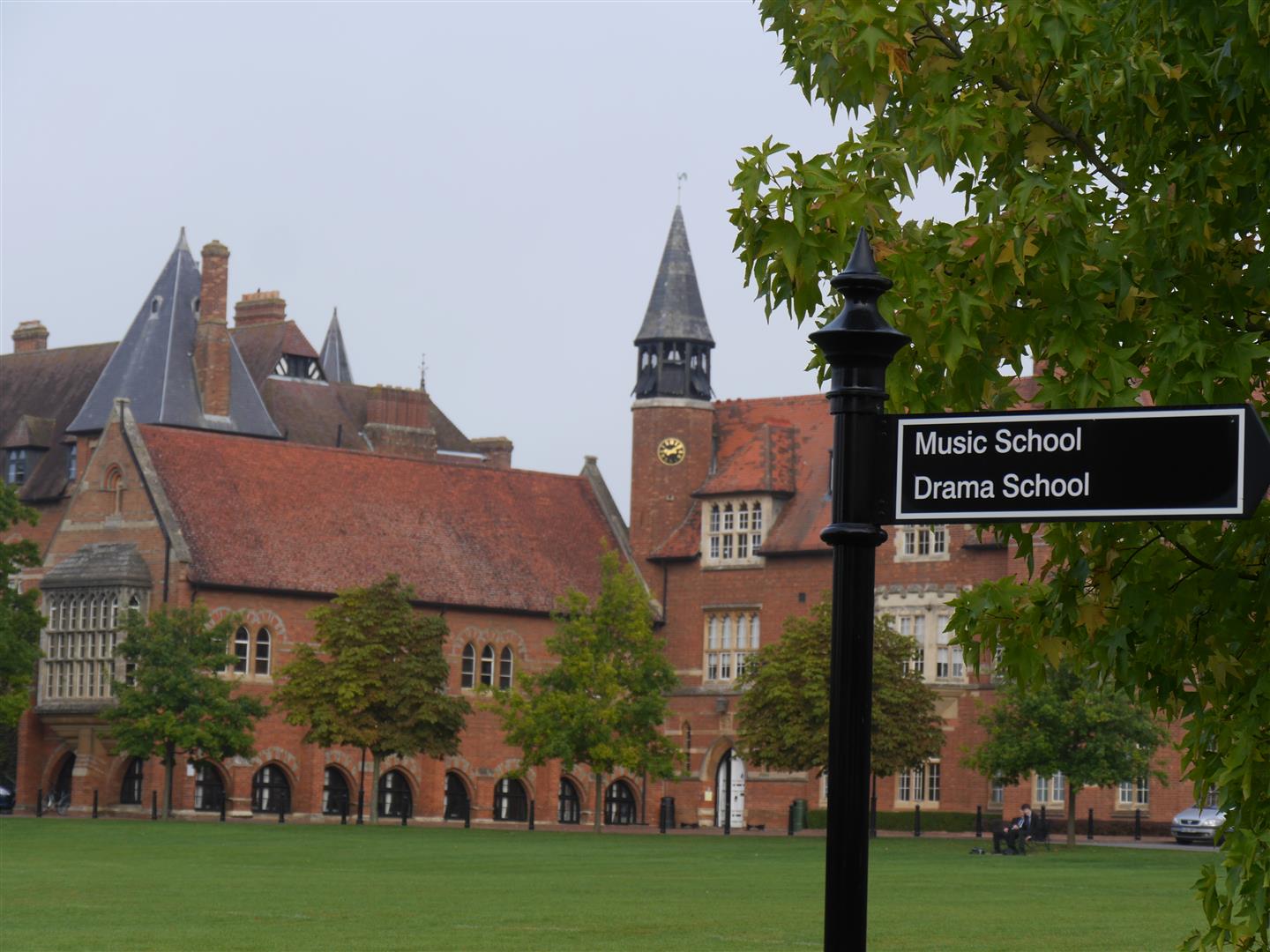 On our first day the boys and those girls who had been matched with boys went to Abingdon School, while the other girls went to St. Helen's, a girls' school. At Abingdon School we were first welcomed by the headmistress and just after her speech the German assistant teacher gave us a guided tour of Abingdon School, which amazed me a lot. The school grounds are enormous because the school has different buildings for special subject groups, but there are also a few sport courts and a theatre as well. There are also some boarding houses where pupils from far away countries live.
We were also allowed to join our exchange partners in their lessons and I noticed that they have almost the same level as we have at our German schools, but there are a lot of modern gadgets which our school doesn't have. There are interactive whiteboards in every room and the students have great possibilities to do research and to prepare their homework or presentations by using modern Apple computers.
We also had to get used to the school uniforms the pupils have to wear. The English students on the other hand were very surprised to hear that we are allowed to wear our usual clothes at school.
It was a great experience to try out some subjects that are not offered in Germany. Two of these subjects were Drama and Chinese, which were a lot of fun.
We went to school for four days but we also went on some trips to some very exciting and historically important cities. The first city we went to was Portsmouth, where we visited two old ships called HMS Warrior and HMS Victory. Here we learned something about Lord Nelson and about his battles at sea.
We also went to Stratford, William Shakespeare's birth place, and there we heard a great talk about Shakespeare. We even went to see the house he lived in when he was a boy.
Later in the week we went to Warwick Castle near Stratford where we had the chance to see some historical aspects of England and we were even allowed to go onto the towers of the castle.
The highlight our trips was Oxford, where we went twice. It was very interesting to visit and see some colleges and other important or interesting buildings and places like the Radcliffe Camera or Christ Church College.
It was always a lot of fun and very interesting to go on these trips.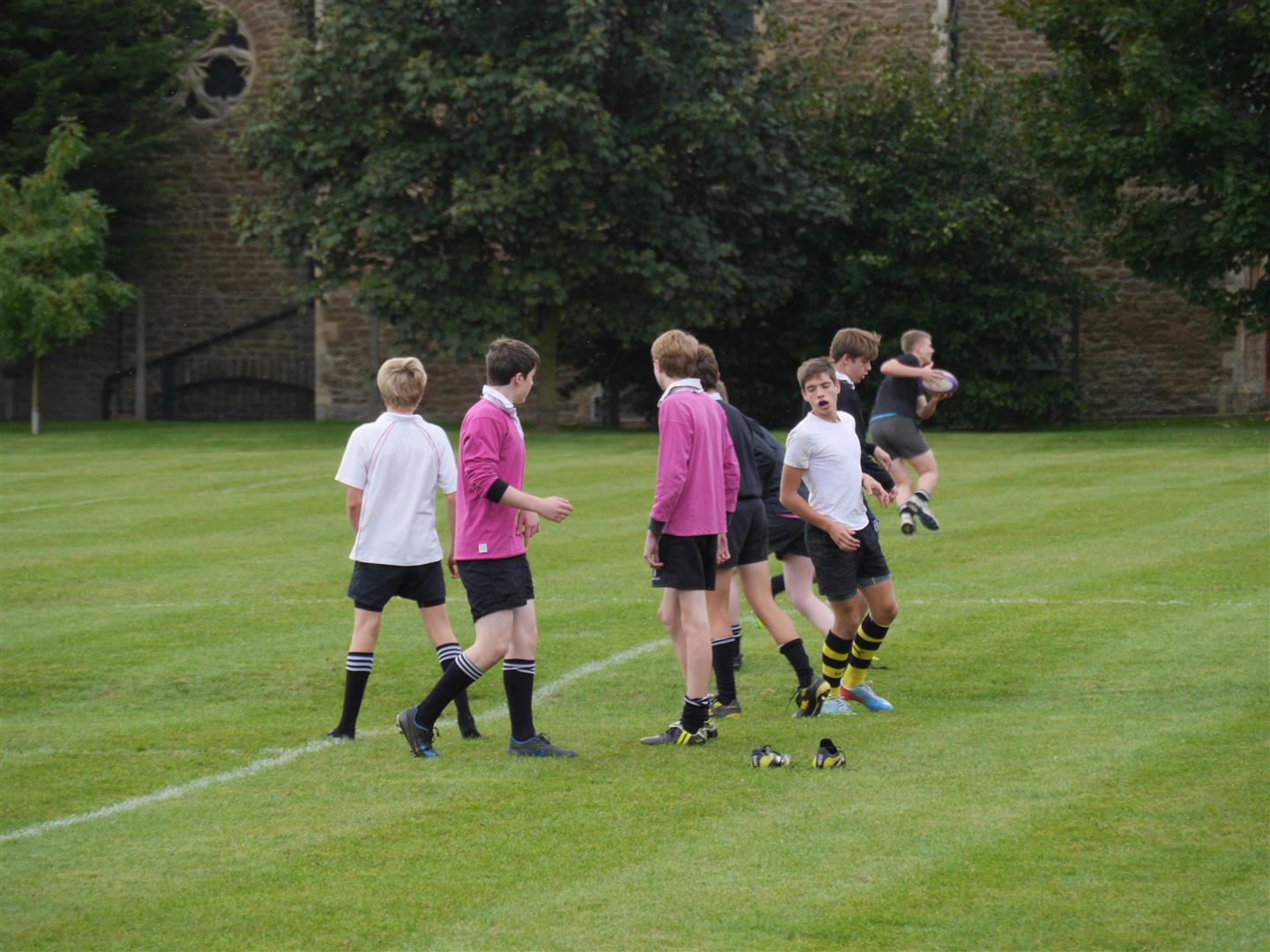 At the weekend we could spend some time with our host families. It was really nice to be with them because they were all very friendly and hospitable so that we always felt at home. Most of them took us to some interesting and exciting places like London or to theme parks like Thorpe Park, which was a lot of fun.
So it was very hard to leave Abingdon and our host families behind, but we kept a diary so that we can always go back to this wonderful time again simply by reading it.
Now we are all looking forward to our partners coming to Germany to show them our German way of life.
I would always want to take part in the exchange again and I can only recommend it to everyone who is interested in making this great experience.
Vincent Adler